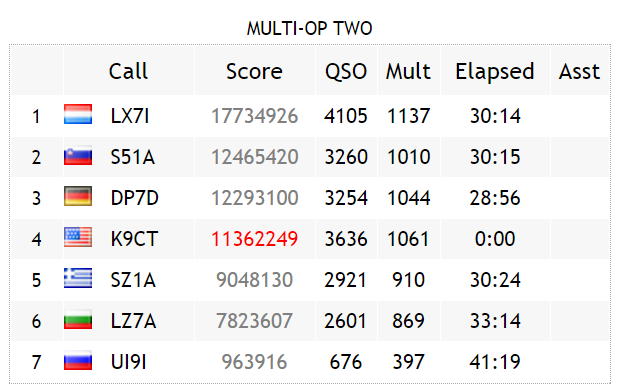 CQ WPX RTTY @ LX7I
Februar 14, 2017
The 2017 CQ WPX RTTY is in the books now ant it was a fantastic race! Thanks to Philippe LX2A that we were allowed to use his superstation again.
The goal was set early. With QUEST FOR FIVE we wanted to win the 5th time in a row and if there are no surprises it looks promising.
It would e great if everyone would use live scoring .. it adds so much fun to the game!
Unchecked results are here:
The rate sheet had a mega peak at 161 QSOs in the best hour:
At the end:  ….. 755k above the existing World Record but not enoght padding for the log check.
Thanks for all the callers and sorry for the ones we did not pick out of the noise.
There is still lots of room for improvement! Nice race on online score from S51A and DP7D.
ONLINE SCORE SHOULD BE MANDATORY!
It adds so much fun to the game.
73
DK5ON, DJ6GI, DL6ZBN, DD5ZZ, LX2A, DL8LR, DF7ZS